About Us
---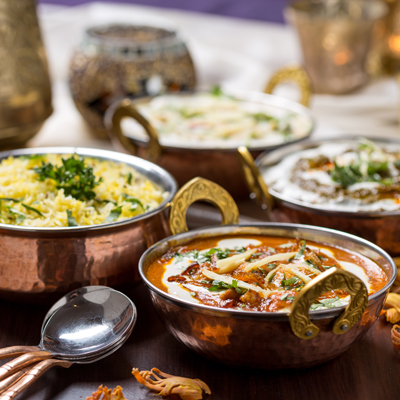 Satkeer Catering, a London based company, is one of the UK's finest Indian Wedding and Event caterers, providing you with an authentic and unique Indian cuisine.
We are passionate about our food. Our chef's pay every attention to detail, from selecting only the finest Grade A ingredients, to food preparation and final presentation, ensuring your experience is an enjoyable and memorable one.
With a wide selection of vegetarian and non-vegetarian dishes to select from, we are able to create a bespoke package to accommodate various budgets.
Quality, Innovation, Professionalism and Customer Satisfaction are the four main values which drives everyone at Satkeer Catering. These values shape the way we operate and how we work with our clients, to ensure your event is an experience to be remembered, by yourselves and your guests.
Our goal is to exceed our client's expectations in every way. The journey begins from the moment we take your enquiry, with in-depth discussion of your event,
focusing on ideas, objectives and menu selection for your special occasion and
agreeing the best way to deliver them.
With a team professional Chef's, Hostesses, Waiters and Event Co-Ordinators,
Satkeer Catering will ensure your event is carried out to the highest standards
that our clients have become accustomed to.